Combination Conservatories Thatcham
Design & installation services for combination conservatories.
What is a combination conservatory? It's hard to know which conservatory style to choose for your home. Our whole range offers more space, versatility, clean lines, and enhanced natural light.
Why not combine the features of each and let our expert team of surveyors and designers produce a completely bespoke and individual combination conservatory for your home?
Do conservatories add value?
Conservatories will add value to a home, but it needs to be constructed from high-quality materials. A conservatory will add significant space and could increase your home's value by 5%. Whether you want to put your property on the market to sell, make an investment for the future, a conservatory installation is an excellent idea.
Create a conservatory specifically for you. No one wants to be a sheep, so you don't have to choose a familiar style of conservatory. Choosing a combination means you can opt for any features from our range – mix them up and create a living space completely tailored to your needs and tastes.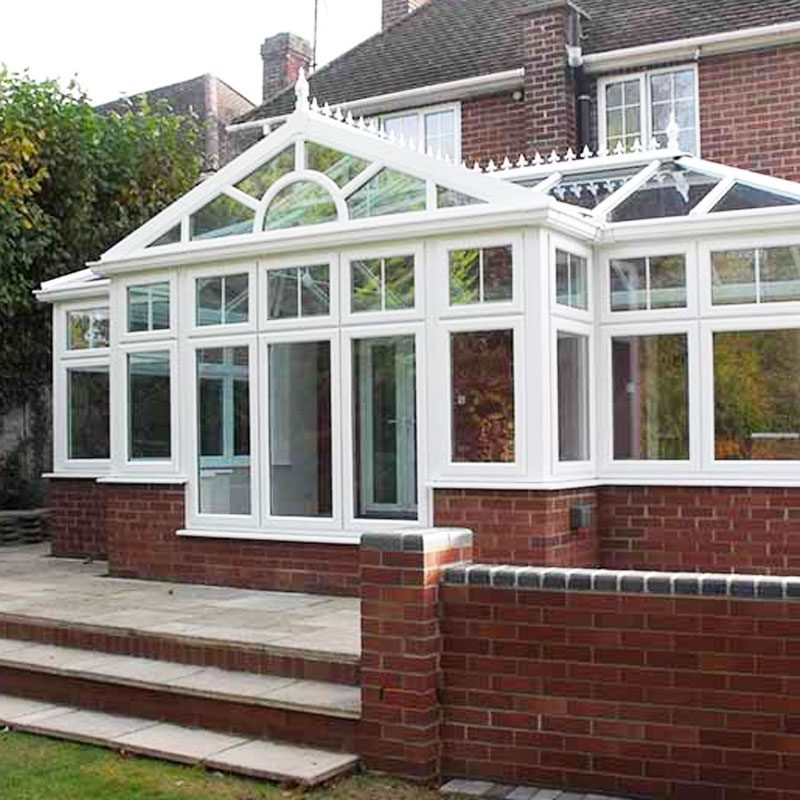 10 year guarantee
Fully employed, highly skilled installers
Showroom for you to visit
Tailored solutions to suit your tastes
Small, dedicated team
Book an appointment to see our
Combination Conservatories showroom