Replacement Conservatory Roofs Thatcham
Turn your dilapidated existing roof for a brand new tiled replacement. There is nothing worse than an unused conservatory, especially if you and your family could really benefit from the extra space. Fortunately, we have the means to convert your existing extension into a renovated environment with a brand new tiled roof replacement to give your glazed extension the new lease of life it desperately needs – its solid design that helps make your conservatory or orangery loved again.
More affordable than building a full-scale orangery from the ground up but easily able of delivering the same result, swapping out your glazed or polycarbonate roof for a tiled option instantly makes your extension feel like a more natural part of the house.
Opting for a high performance tiled roof has been proven to be a worthwhile roof replacement. They have the lowest cost compared to any other roof option in terms of their life cycle, with tile roofs that were installed hundreds of years ago still enduring today.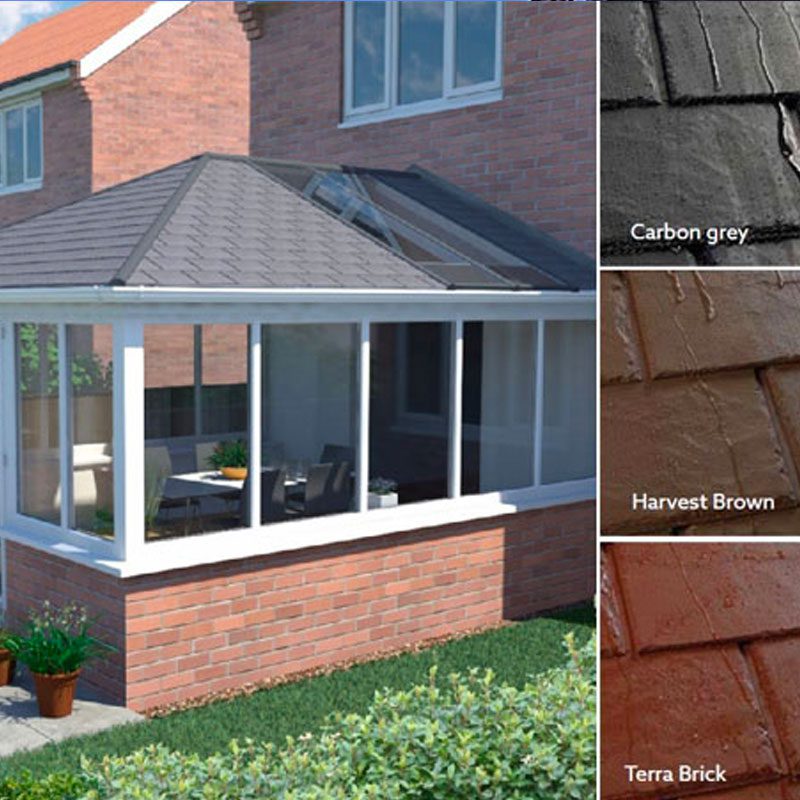 10 year guarantee
Fully employed, highly skilled installers
Showroom for you to visit
Tailored solutions to suit your tastes
Small, dedicated team
Book an appointment to see our
Replacement Conservatory Roofs showroom