Kitchen Extensions across Reading and Berkshire
You have your dream house, you love the character, the location, and the warm cosy feeling it gives you as you sit on the sofa with a cup of tea. However, for numerous homeowners, it is a new, sleek kitchen extension that will transform life at home. Giving you extra space to work, socialise, eat, and escape from the outside world. Whatever your goal we have the expertise to design and install your kitchen extension.
When planning a kitchen extension, you have two principal options – adding a traditional brick and mortar extension, or incorporating a new kitchen within a conservatory or orangery. The kitchen is the heart of the home and the room we spend the most time in, so the key principle is to create the perfect open-plan space. Your kitchen extension can be configured in any way you choose but one thing is certain – it will be a pleasant environment for you and your family to enjoy.
Nowadays, the line between conservatories and extensions is blurring. Traditional extensions don't have to be dark and dingy – with roof windows, a LivinROOF or even bi-folding doors, you can create a bespoke new kitchen that gives you optimal space and light.
Think conservatory and you may think cold. Fortunately, our conservatory kitchen extensions use high performing double glazing. That means that your new extension will retain heat and stay warm, even in the depths of winter. Much like the benefits of new replacement windows.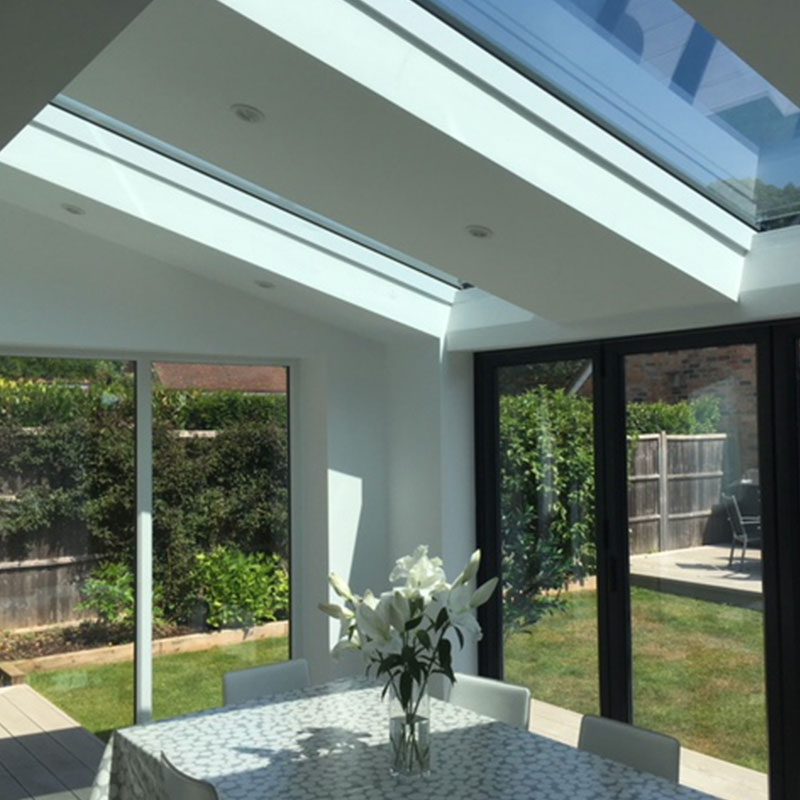 10 year guarantee
Fully employed, highly skilled installers
Showroom for you to visit
Tailored solutions to suit your tastes
Small, dedicated team
Book an appointment to see our
Kitchen Extensions showroom