Garden Room Conversions Thatcham
Beautiful and energy-efficient garden rooms from Oakley Green offer bespoke and unique designs in timber, uPVC, and aluminium, all in a range of colours and options for Ultra roofs which are all tailor-made to your home specifications. All of Oakley Green's garden rooms are designed for use as a home extension, meaning they comply with Building Regulations regarding energy efficiency and keep heating bills low. Our garden rooms are as durable as your home and maintain comfortable temperatures throughout the seasons.
A Garden Room can link your living or workspace to the great outdoors, giving you a peaceful and relaxing place to escape.
Working from home is becoming a long-term solution in our busy, modern lives. Switch your commute for a calm walk to the end of your garden. Garden Rooms by Oakley Green offer the perfect home office, whether you are remote working, running your own business, or need a design studio or workshop.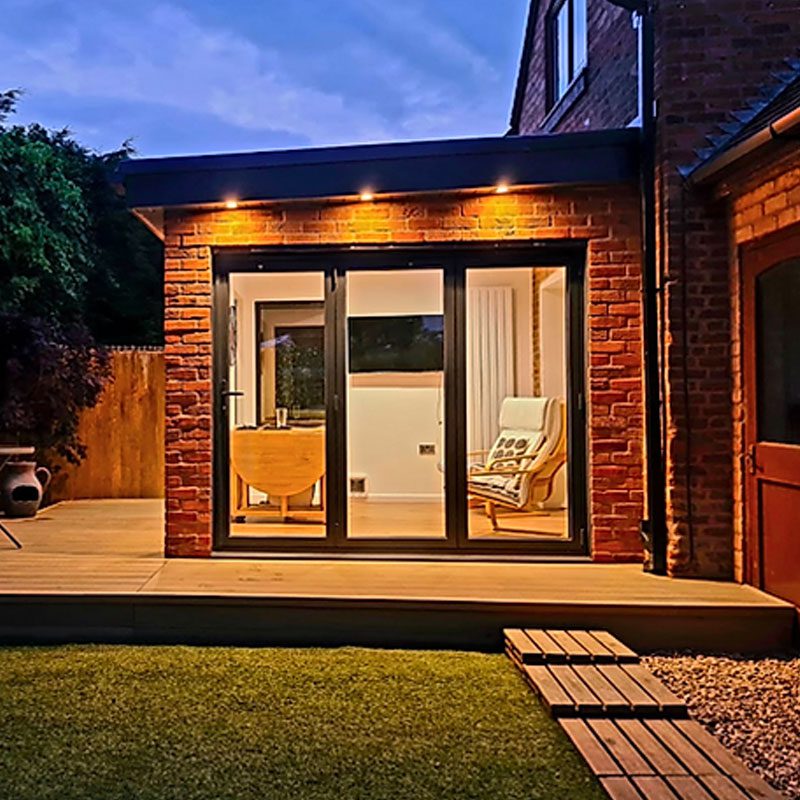 10 year guarantee
Fully employed, highly skilled installers
Showroom for you to visit
Tailored solutions to suit your tastes
Small, dedicated team
Book an appointment to see our
Garden Room Orangeries showroom