3 January, 2023
5 Key Questions to Ask When Buying a Conservatory
Conservatories are a popular choice for many Bristol homeowners looking to increase their living area as they offer an easy way to extend home space with outdoor views and without significant alterations to the structure of your home. Conservatories are versatile and can be used as a living room, dining room, playroom, and office – which is why they continue in popularity across the UK.
So, what questions should you ask if you're considering buying a new conservatory? Check our top-rated questions homeowners ask when purchasing a new conservatory.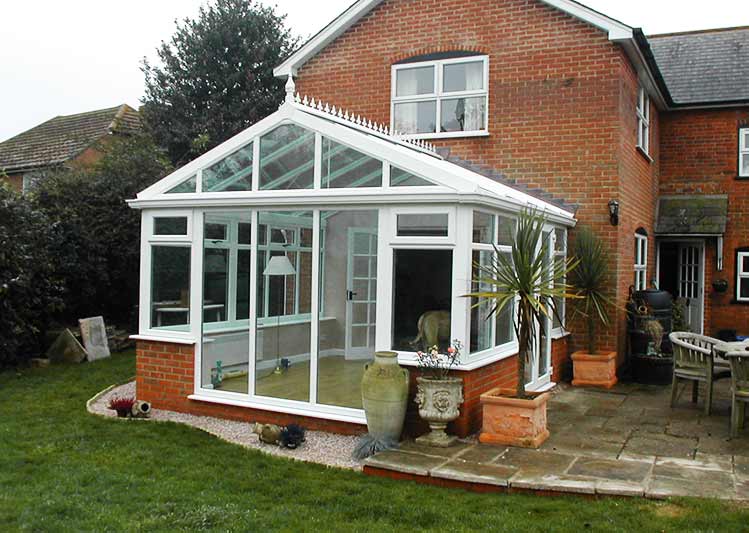 How much will a new conservatory cost?
It might seem an obvious question but knowing how much a conservatory installer will charge means you can plan and budget. Ask for a detailed breakdown of what your quote includes, from start to finish. By confirming your costs, you'll be able to stay within your set budget and avoid any financial surprises.
You will need to agree on your conservatory's design which will take time in sales meetings. Oakley Green Conservatories will clarify your expectations and develop a design you will love. Once your design has been confirmed with us, a complete price is set to ensure you get the conservatory of your dreams in the budget you expect.
Can you offer conservatory design and regulatory planning advice?
Beyond building and installing a conservatory, some companies can offer detailed planning and design advice. This can reduce the overall cost of a conservatory project in terms of time, energy, and money. Design and planning advice can help your conservatory design process and build a conservatory past your original expectations.
Oakley Green can develop your design ideas and ensure planning applications and building regulations are dealt with as and when needed. We will fully manage the whole project, therefore, be sure to ask whether your chosen company can offer such advice. You will be glad you did once the conservatory project is underway.
How long does a conservatory build take?
Depending on the conservatory design will depend on how long the project takes to complete. However, typically it takes around two months to complete. Just be aware of UK weather conditions that could delay building works.
What conservatory installation experience do you have?
If you're going to trust a conservatory company to enter and significantly change your home, you will want to ensure that you're getting a quality conservatory and top customer service. Ask how long the company has been trading and look for customer reviews to show you how reputable they are and if they are someone you want to work with.
Do you have a conservatory showroom?
Although this shouldn't put you off if a company doesn't have one, a showroom is a great sign! A showroom shows a well-established business that will be around for a while. It allows you to look at the conservatories they offer and compare styles and designs. You can also decide if the quality of their work is up to the standard you are looking for.
Conservatories in Bristol, Berkshire, and Reading
If you're looking for home improvements, Oakley Green offer conservatories, windows, doors, home extensions and more!
Visit our Bristol or Thatcham showrooms for inspiration or speak with one of our helpful and knowledgeable advisors on 01635 877 959 or 0117 910 9500. Otherwise, use our online contact form for more information.
10 year insurance backed guarantee
Fully employed, highly skilled installers
Showroom for you to visit
Tailored solutions to suit your tastes
Small, dedicated team
Book an appointment to see our
showroom
Other New Posts
View some of our other news posts from Oakley Conservtories.
Can You Make Your Conservatory More Energy Efficient?
Can you put a new roof on an old conservatory?
Glass conservatory roof vs solid conservatory roof? Which is best?
Can you extend your kitchen with a conservatory?
Kitchen Conservatories: A Complete Guide to Building and Designing Your Dream Kitchen Extension
You may also be interested in...
Conservatories
Our range of conservatories can be designed in a variety of styles. From traditional conservatory designs to modern conservatories, we'll create a unique space for your new conservatory.
Doors
With a full design and build service and a huge range of high-performance products, Oakley is the only name you need to bear in mind when thinking of enhancing your home with new doors.
Double Glazed Windows
Our complete design and build service makes it easy for you to enhance your home with new windows.
Extension and Conversions
At Oakley Green, we have been designing and building stunning bespoke home improvements for over 20 years! We've made so many dream homes a reality.
Orangeries
Enhance any home with an elegant, classic look and provide a versatile new living space with an orangery.