20 February, 2023
Can you put a new roof on an old conservatory?
Here at Oakley Green, we have been delivering exceptional home improvement upgrades to UK homeowners for over 2 decades. Our extensive installer experience allows us to handle any project, big or small, with confidence and expertise. We operate in the south of England, providing Thatcham, Newbury, Reading and surrounding areas with high-quality services.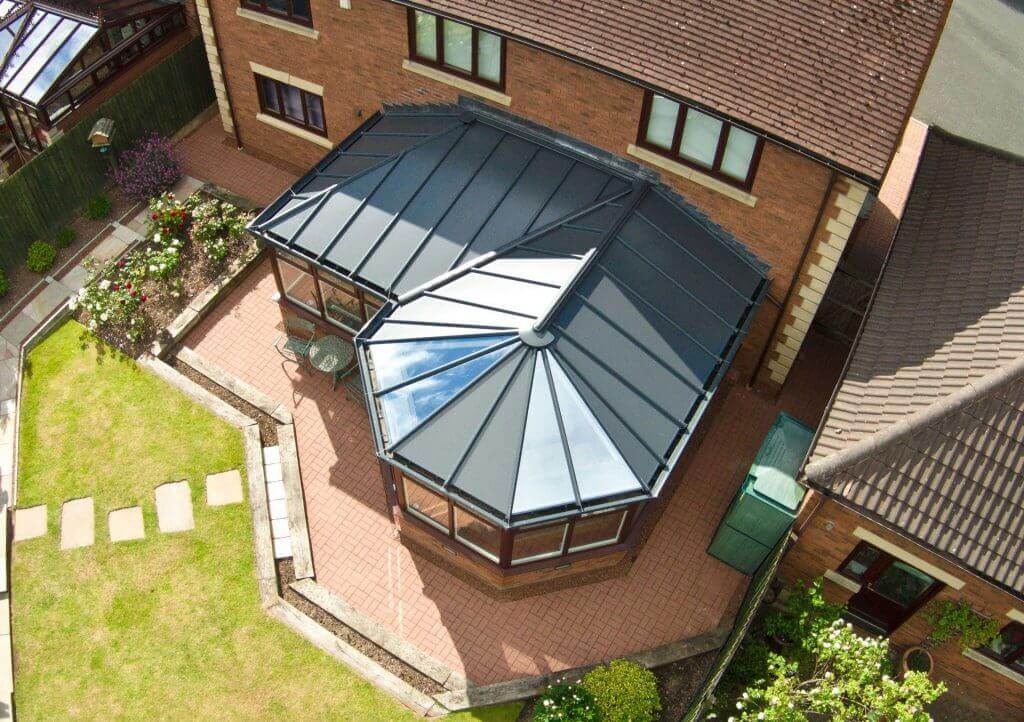 Is it worth replacing a conservatory roof?
One of the single most popular services we offer is the replacement roofs for conservatories with outdated glass and polycarbonate roofs. It is absolutely possible to install a replacement roof to an existing structure, and we strongly suggest that you consider installing a new conservatory roof if it still has an outdated one.
The problem you are likely experiencing with your existing roof is the lack of thermal efficiency. Due to the use of polycarbonate, which is commonly seen in older roofs, it gets too hot in the summer and uncomfortably cold in the winter. This is because the polycarbonate material was not designed with the advanced thermal technology we are lucky to use today.
At Oakley Green, we pride ourselves on being able to provide a superior solution to this problem, by offering our customers top-quality solid conservatory roofs. Our replacement conservatory roofs not only enhance the appearance of your home but also provide a ten-fold improvement in energy efficiency.
Navigating the options for a replacement conservatory roof to choose can be tricky, which is why our knowledgeable team is here to help. We will guide you through your options, and address the most commonly asked questions to ensure you are making the right upgrade for your home.
We will delve into two specific roofing options; a tiled conservatory roof, or a glass roof.
What are the benefits of Tiled Roofs for conservatory roof replacements?
Tiled roofs make an excellent choice for a conservatory roof replacement if you want your conservatory to feel like an extension of your home. These roofs provide superb insulation against heat loss and offer great thermal efficiency, creating a warm and comfortable space and helping to save on heating costs.
Tiled conservatory roofs are also highly weather resistant and can even enhance your property's market price. The tiled roof is fully customisable to meet your individual needs and has a lower lifetime cost due to its long lifespan. Additionally, opting for a tiled roof means a quieter space compared to older conservatories with a polycarbonate roof, as their solid and thick structure reduces external noise.
We offer two tiled roof options: LivinRoof and UltraRoof 380. Both these roofs have high performance and are designed with style, insulation and durability in mind. Whether you are planning a new-build extension or are looking for a conservatory roof replacement for your existing space, both the LivinRoof and UltraRoof 380 are suitable.
LivinRoof
With LivinRoof, you get versatility as well as strength. LivinRoof gives the option to customise your conservatory roof by choosing either a fully solid roof or a combination of solid and efficient glass sections. It fits any size conservatory and can be personalised further with the addition of lighting or speakers. Its modern and sleek grey panels add a touch of sophistication to any home and can even be paired with the classic cornice, a decorative design that conceals guttering.
Adding glass panels to your solid roof is a great way to let natural light beam in, creating a bright and airy living space. The roof's unique structure and modern double glazing is highly durable and weather-resistant, engineered to withstand weather extremes including winds of up to 130mph. Its strong design provides top-notch thermal insulation, providing year-round comfort and reducing your energy bills.
UltraRoof 380
The UltraRoof 380 is a combination of strength, durability and modern design. It can be installed on any conservatory without hassle, regardless of shape or size, and this solid roof comes in three sleek finishes: carbon grey, harvest brown or terra brick. Personalise your replacement conservatory roof further by choosing between tile or aluminium ridge capping. With the Ultra380, you can enjoy the benefits of a roof that is thermally efficient, long-lasting and modern in appearance.
Thermal efficiency is of high importance for UK homes, and the UltraRoof 380 is designed to trap warm air in colder months and allow for ventilation in the warm ones.
What are the benefits of Glass Roofs for conservatory roof replacements?
Using high-performance glass and thick glazing with low u-values, glass conservatory roofs offer durability combined with the traditional appearance of your conservatory. Ideal for cost-effective roof replacements, glass roofs offer low maintenance at a lower price, without compromising on quality. They provide a central focal point in your home and bring the wow factor thanks to their sleek and modern design. The glass roof panels draw in an abundance of natural light, creating a bright and welcoming additional living space.
Our glass roofs come equipped with intelligent self-cleaning technology, making maintenance a breeze – freeing up time for you to enjoy the extra space with your loved ones.
Despite the lightweight appearance, this type of roof is both durable and weather-resistant and effectively reduces external noise for a peaceful and relaxing atmosphere. The glazing is specifically engineered to block harsh UV rays from entering through.
Can I put a tiled roof on my conservatory without planning permission?
In most instances, replacing your conservatory roof does not require planning permission. The UK Building Regulations were tweaked in 2010, allowing for the installation of tiled and solid conservatory roofs. However, you may need to obtain planning permission if the height of the new roof differs from the original. It is advisable to check with your local authority to ensure compliance with their guidelines. Additionally, it's a good idea to make sure that the existing conservatory structure can support the new roof before any work begins.
If you have further questions or need help with ordering your replacement conservatory roof in Thatcham, Reading, or surrounding areas within the South East, please don't hesitate to contact us today!
10 year insurance backed guarantee
Fully employed, highly skilled installers
Showroom for you to visit
Tailored solutions to suit your tastes
Small, dedicated team
Book an appointment to see our
showroom
Other New Posts
View some of our other news posts from Oakley Conservtories.
5 Key Questions to Ask When Buying a Conservatory
Can You Make Your Conservatory More Energy Efficient?
Glass conservatory roof vs solid conservatory roof? Which is best?
Can you extend your kitchen with a conservatory?
Kitchen Conservatories: A Complete Guide to Building and Designing Your Dream Kitchen Extension
You may also be interested in...
Conservatories
Our range of conservatories can be designed in a variety of styles. From traditional conservatory designs to modern conservatories, we'll create a unique space for your new conservatory.
Doors
With a full design and build service and a huge range of high-performance products, Oakley is the only name you need to bear in mind when thinking of enhancing your home with new doors.
Double Glazed Windows
Our complete design and build service makes it easy for you to enhance your home with new windows.
Extension and Conversions
At Oakley Green, we have been designing and building stunning bespoke home improvements for over 20 years! We've made so many dream homes a reality.
Orangeries
Enhance any home with an elegant, classic look and provide a versatile new living space with an orangery.