16 May, 2023
Do you need planning permission for a conservatory in 2023?
At a time when many householders are considering renovating their property instead of a costly move, one of the biggest questions we get asked is: 'Will I need planning permission for my conservatory?' So, here's a guide about the various rules and regulations around conservatory installation in the UK.
The simple answer is no, you don't need to submit a planning application provided your conservatory meets certain conditions. If it does, it is regarded as 'permitted development' and can be built without permission. However, if the plan for your conservatory goes beyond these conditions you will probably need to apply for permission. At Oakley Green Conservatories, our knowledgeable team is on-hand to assist you with any planning application should it be required.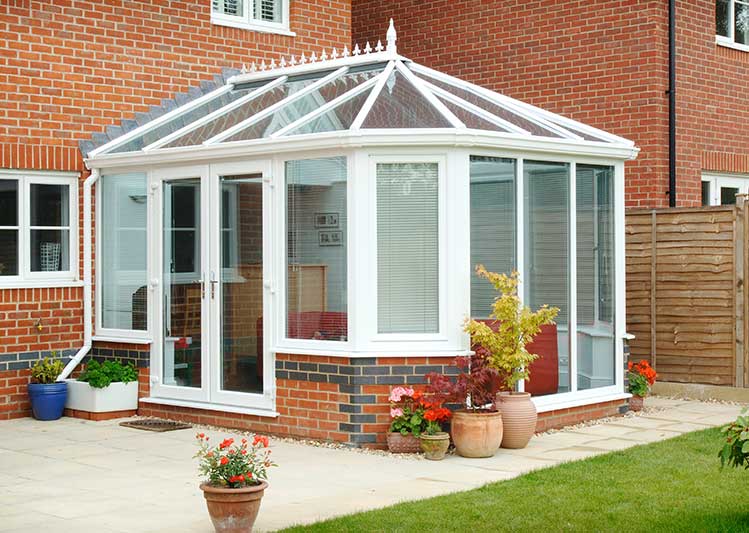 When won't I need planning permission?
Some of the planning rules mentioned above include the conservatory width must be within the walls of the original house; the conservatory must cover less than 50% of your land area; the conservatory's height must be lower than the roof of your existing house; the conservatory must not face on to a road and the conservatory must not including balconies, raised platforms or verandas. These are the main conditions likely to apply to the average single-storey extension.
What about boundaries? How close can a conservatory be to one?
It's worth checking boundaries very carefully before you start work, as any infringement may be regarded as trespass, causing all sorts of problems. However, if the eaves of your conservatory are less than three metres high and the conservatory doesn't cover more than 50 per cent of the area around your property, it can reach the edge of the boundary without falling foul of regulations approval.
When does a conservatory need planning permission?
As we've mentioned, if your conservatory meets certain conditions you won't need to apply for planning permission. This is known as 'permitted development rights'. In some parts of the country, such as conservation areas and national parks, such rights might be restricted, and you may well have to apply for planning permission. If you're unsure, it's always a good idea to contact your local authority's planning department to check.
What happens if I have to apply for planning permission?
Once you've checked with your local planning authority, you'll need to submit an application and, in most cases, you will receive an answer within eight weeks. However, this could be longer.
Is there a cost?
There is. And application fees vary in England and Wales so again you should check with your local authority.
Summary
It's unlikely you'll need conservatory planning permission as long as you meet all the permitted development rules. For more information and guidance check the Planning Portal or give us a call on 01635 877 959 or 0117 910 9500. You can also contact us via our website drop us a line at our website. We have been offering luxury home improvements for customers across the South of England since 1999, making us reputable and trustworthy. In addition, we have a friendly and fully trained team who prioritise customer satisfaction.
10 year insurance backed guarantee
Fully employed, highly skilled installers
Showroom for you to visit
Tailored solutions to suit your tastes
Small, dedicated team
Book an appointment to see our
showroom
Other New Posts
View some of our other news posts from Oakley Conservtories.
5 Key Questions to Ask When Buying a Conservatory
Can You Make Your Conservatory More Energy Efficient?
Can you put a new roof on an old conservatory?
Glass conservatory roof vs solid conservatory roof? Which is best?
Can you extend your kitchen with a conservatory?
You may also be interested in...
Conservatories
Our range of conservatories can be designed in a variety of styles. From traditional conservatory designs to modern conservatories, we'll create a unique space for your new conservatory.
Doors
With a full design and build service and a huge range of high-performance products, Oakley is the only name you need to bear in mind when thinking of enhancing your home with new doors.
Double Glazed Windows
Our complete design and build service makes it easy for you to enhance your home with new windows.
Extension and Conversions
At Oakley Green, we have been designing and building stunning bespoke home improvements for over 20 years! We've made so many dream homes a reality.
Orangeries
Enhance any home with an elegant, classic look and provide a versatile new living space with an orangery.